---
1954 / 66m - Australia
Documentary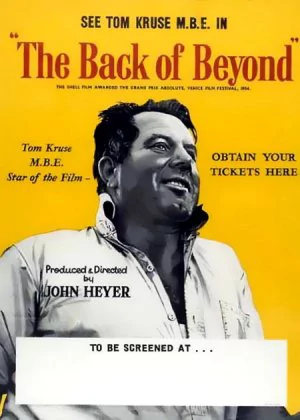 Documentary that sports some slight dramatizations along the way. The film follows the long trip of a postman (incidentally named Tom Kruse) in Australia as he travels the Birdsville Track. It's a bit like Jianqi Huo's Postman in the Mountains, only with more Outback and fewer mountains.
Read all

While most of the film is pure documentary footage (at least, I assume it is), there are some local tales that get a little screen time too, which were reconstructed especially for this film. Not sure if they added a lot, on the other hand Heyer probably wanted to spruce up a trip that is otherwise quite low on tension.

The challenges mister Kruse faces are quite interesting though and it's difficult to imagine a job like this still existing today. I assume traveling the Outback became quite a bit easier since this was filmed. The documentary is a tad long maybe, especially since most of the trip is rather uneventful, but it was an interesting enough watch.