---
2018 / 88m - USA
Horror, Comedy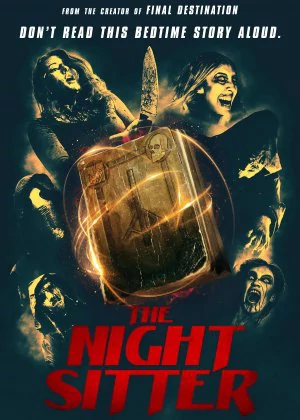 Some horror films try just a little too hard, The Night Sitter is one of them. No doubt the directors are big horror fans and love their late 70s/80s classics, but film is more than just references and while there are some decent bits and pieces here, overall it lacks the detail and polish of a true horror marvel.
Read all

Amber gets more than she bargained for when she is invited to sit on Ted Hooper's kid. The boy has crazy nightmares and Hooper has a mad taste for the occult. Meanwhile, Amber's plan is to rob Ted dry, but a mysterious book made of actual witches is bound to mess up her plans (and her evening).

The use of bold colors can't hide the relatively poor camera work, performances are mediocre and the balance between horror and comedy is slightly off. There are definitely some good ideas here, but the project comes off a little cheap and the directors seem unable to transcends that on skill alone. Not a terrible film, but for horror enthusiasts only.