---
Chik Geuk Siu Ji
1993 / 90m - Hong Kong
Action, Drama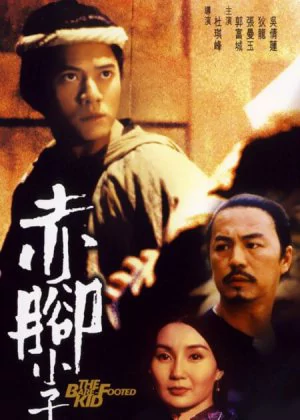 Johnnie To directing a Shaw Bros film. It's a bit of an odd combination, as To isn't known for his martial arts cinema, while the Shaw Bros studios is a true genre hallmark. It's not the biggest surprise then that the film can't quite compete with the best of early 90s Hong Kong action cinema, but that doesn't mean it's not worth a try.
Read all

The titular character moves to the city to go and work for one of his father's friends. Competitors of the company hire a gang to mess up their business, but the kid is a skilled martial artist and protects the company. He isn't praised for his efforts though, as the owners fear retribution, and so they fire him. Unsure of where to go next, he joins the criminal gang.

The Shaw Bros signature is more visible than To's personal style, which was to be expected. The film looks rather polished, the action scenes are proper and the runtime is fine, it's just the middle part that feels a little sluggish, with some unnecessary drama and romance scenes holding everything up. Not a bad film, but hardly a highlight within To's rich oeuvre.
Sheng Gang Qi Bing
1984 / 100m - Hong Kong
Action, Crime, Thriller