---
2006 / 87m - New Zealand
Comedy, Horror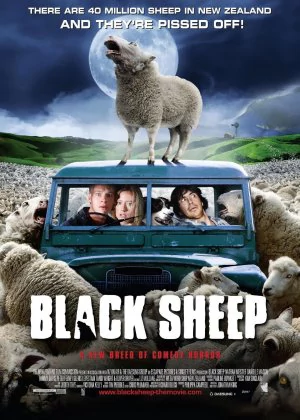 New Zealand likes a good horror comedy, so when they make a film about killer sheep, you know it's not going to be a straight-faced production. As someone who grew up around sheep, I'm fully aware of their complete incapability to be scary, which is exactly what King loves exploiting here.
Read all

Henry and Angus both grew up on a sheep farm, but Henry moves to the city after a traumatic event. When he returns years later, Angus has changed the operations of the farm to include genetically modified research. The research isn't very sound, and when one of the changed sheep escapes, nobody is safe.

The idea is utterly daft, and the execution mimics that perfectly. The performances aren't quite on the same level, and the horror elements do come off a little underdeveloped. Black Sheep is still a pretty fun film and an easy recommend for fans of horror/comedies, it's just not quite good enough to remain a personal favorite.