---
2019 / 104m - Colombia
Fantasy, Horror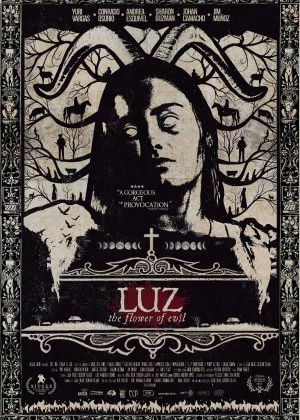 A dazzling, atmospheric genre effort from Colombia. It's nice to see films like this coming from smaller film nations, it's usually a good sign that something is brewing there. Though not quite as refined as I'd hoped, director Alzate isn't afraid to make some bold choices, and it really pays off.
Read all

El Señor runs a small cult, deep in the mountains of Colombia. He believes that Christ will come to save them, one day he takes home a boy and convinces the people living with him that the time has come. The more his daughters find out about their father, the more they begin to distrust him.

The cinematography really jumps out. The heavily oversaturated colors are eye-popping, not always very beautiful, but they do lend the film an idyllic, fantastical look. The soundtrack is just as leading though, adding tons of atmosphere. The plot isn't too original, and the runtime is a little too long, other than that this is a very promising debut.