---
Yi Jiang Chun Shui Xiang Dong Liu
1947 / 192m - China
Drama, War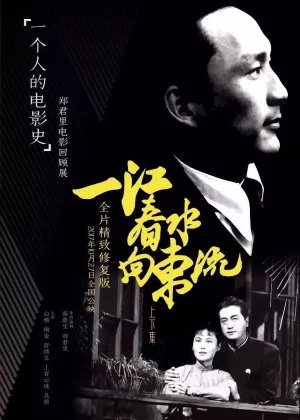 A massive Chinese war drama epic. It's a whopping three hours long, time spent almost exclusively on narrative and melodrama. I can't say I've been really wowed by classic Chinese cinema so far, it's very different from the films I like and doesn't really do enough to set it apart from other films of that era.
Read all

The film is set in the 30s, when the Japanese army takes over a small Chinese village. We follow a poor family who try to survive the occupation. One son joins a medic group and leaves his family behind, whilst the other goes into hiding. It's a typical family chronicle that hinges its success almost entirely on its characters.

The cinematography and score are negligible, the films focuses entirely on the characters and the drama. It's way too sentimental for my liking though, and the three-hour runtime really is a big hurdle. By the time I was done with this film, there was more than half of it to wade through. Quite the ordeal.