---
2020 / 70m - Japan
Sci-fi, Comedy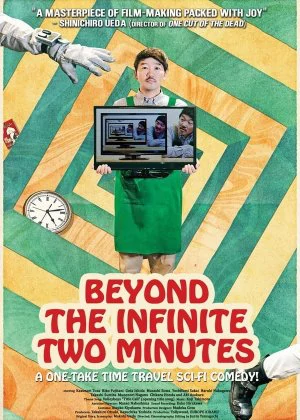 A very cute and original take on the whole time travel business. Films like these have been quite common lately and rut is certainly setting in, but Yamaguchi found a way to give this premise a fresh and interesting spin. And that's even without counting the single shot setup of the film.
Read all

After closing up his bar, the owner goes home to rest. When he gets there, he sees himself in the bar, talking to him. Apparently there's a 2-minute time warp between the two spots. When his friends come over, things get a bit trickier as they try to find way to look further ahead into the future.

The film offers a nice blend of comedy and sci-fi. It's never too serious, at the same time the plot is pretty intricate and there are some very neat twists along the way. Performances are decent and the single shot approach is creative. Its low budget roots are a little too apparent at times, but otherwise a short, fun and entertaining little gem. Well recommended.