---
1960 / 89m - UK
Drama, Romance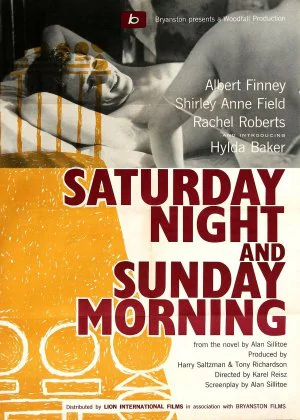 A British social/working-class drama. They seemed to be pretty popular back in the days, I can't say they do very much for me. I've seen a few of them now, and they resemble the Neo-Realist films of other countries quite a bit. The impact of the trademark British flair is pretty minimal.
Read all

Arthur is a young, rebellious guy who wants to live life without too much remorse. He ends up dating two women at the same time. One is a married woman who becomes pregnant with his child, the other a young, decent girl who aims to live a proper life. Arthur will have to make some choices, whether he wants to or not.

The black and white cinematography feels a bit lazy, the drama is basic and it takes quite a while before the film finally finds its footing. The lead character is somewhat more interesting compared to similar films, but it isn't enough to make me care about the challenges he faces. Pretty tepid and forgettable, but not the worst of its kind.