---
Tôkyô Gûru 'S'
2019 / 101m - Japan
Fantasy, Horror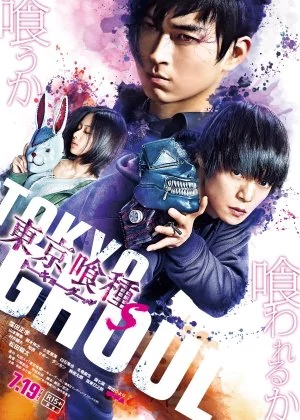 A decent sequel, though familiarity with the franchise is definitely going to help here. The film moves away from the broader "ghoul" concept introduced in the first film and focuses on a couple of key characters. What follows is a pretty standard battle between good and evil, though the "gourmet" angle is pretty nifty.
Read all

This follow-up plays a bit like an alternative vampire story. It has a similar (but modernized) gothic vibe and the balance of horror and fantasy is also quite typical for films in the vampire genre, with more focus on the fantastical elements than on the actual horror (though it is never really absent).

The visual finish is quite nice, with fine cinematography and decent CG, but it's the semi-electronic soundtrack that leaves the biggest impression. A pretty cool soundtrack that hopefully influences others. The performances are decent, but nothing too special. All in all a very amusing film that has no problem standing out from the pack.