---
Umi wa Miteita
2002 / 119m - Japan
Romance, Drama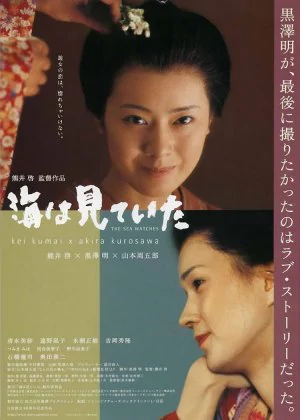 A basic but nicely shot drama about a Japanese brothel. It's a film that thanks its broader exposure to the fact the plot was written by Akira Kurosawa. It's not something that stands out for me, though it sure looks nice on a poster, and it clearly helped the film find an audience outside of Japan.
Read all

The film focuses on four women who work in a brothel and try to help each other when possible. When one day a samurai enters the brothel, running from the law, one of the four hides him in her room. She falls in love with and hopes he can rescue her from the predicament, but he is already engaged to marry another woman.

The cinematography is above average, performances are decent, and the score is pleasant too, but it feels like I've seen this story many times before and the film does seem to drag out the drama unnecessarily. It's a solid enough film, just nothing that truly stands out. Decent filler in other words.