---
2019 / 77m - Japan
Action, Crime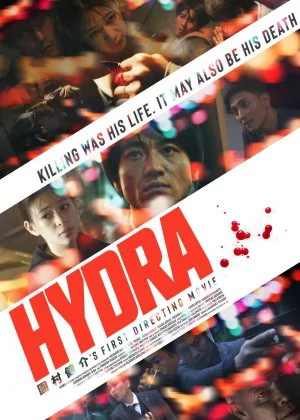 Stuntman and actor Kensuke Sonomura moves up in the chain of command as he directs his first film. Sonomura is a bit of a cult figure, though don't expect too much camp or pulp here. Hydra may be a basic genre flick with potential for over-the-top weirdness, the execution is rather straight-faced, with Sonomura focusing heavily on the action sequences in the latter half of the film.
Read all

Takashi is a quiet, somewhat mysterious cook who works in bar Hydra. It's a pretty inconspicuous place that attracts the occasional lecher, but nothing worse. Nobody knows about Takashi's dark past though, which is about to catch up with him, putting his colleagues in the bar in considerable danger. It's up to Takashi to keep them safe.

The synth soundtrack feels a little out of place, the cinematography isn't quite polished enough and the plot's very basic, but the characters are rather fun and the action scenes in the second half are fast and well executed. The short runtime plays in the film's favor and the punchy close combat scenes are a treat. Simple but solid fun.