---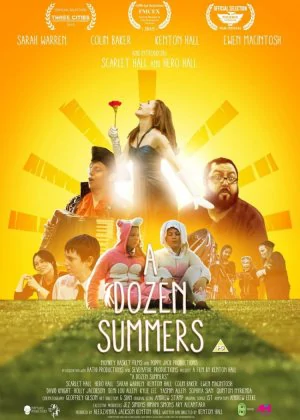 A Dozen Summers doesn't seem too bothered about its indie roots. Kenton Hall not only wrote and directed the film, he also funded part of the project on Indiegogo and cast his daughters for the lead roles. What the film lacks in technical qualities, it makes up for with wit and astute observations.
Read all

There's not really much of a plot, instead the film offers a slightly cynical take on the family genre. We follow two 12-year-old girls for a few short days, as they command the film and invite us into their lives. There are some subplots, but they're largely inconsequential, it's the characters that demand the most of our attention.

The cinematography is dead cheap, I don't even remember whether there even was a soundtrack. The characters are lovely though, especially the two rather cynical and perpetually disinterested twins who take over this film project. The writing is witty, some references are bonkers (Bergman's The Seventh Seal, I kid you not) and the short length is perfect. My rating is slightly generous considering the film's shortcomings, but it's such a charming project that I don't really mind.