---
Aa Bakudan
1964 / 95m - Japan
Comedy, Musical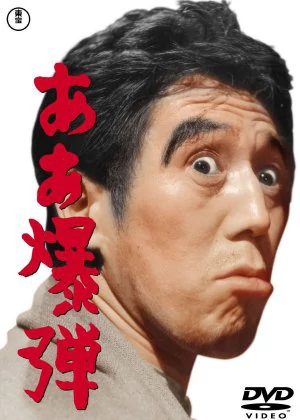 A high-energy comedy with strong musical and theatrical influences. It's very different from the other Okamoto films I've seen so far, it also made me realize I haven't seen too many overt classic Japanese comedies yet. Clearly I've been missing out, as this is way better than his more serious efforts.
Read all

After serving time in jail, Ona (an oldskool Yakuza boss) is finally allowed to rejoin society. The world has changed while he was away, nobody cared to inform Ona though. When he returns to his former gang, he discovers it was turned into a company, with no more room for him there.

The plot isn't too exciting, Okamoto's directorial interventions are. The way he plays with different styles and influences, alternates between different forms of comedy and keeps on reinventing his own film is simply wonderful. I didn't really care for the bland black and white cinematography, Yûnosuke Itô is a bit much and not everything works equally well, but Oh Bomb is definitely worth seeking out if you love a director who dares to take a risk.
---
Dai-bosatsu Tôge
1966 / 120m - Japan
Action, Drama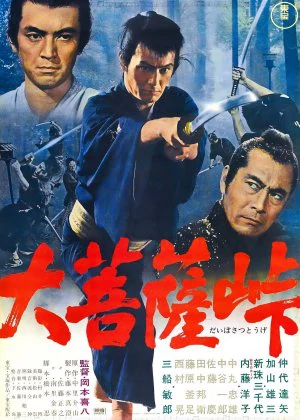 ---
Kiru
1968 / 115m - Japan
Action, Comedy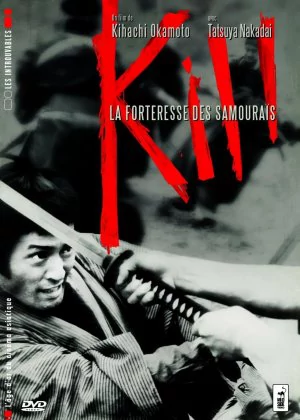 I'm not a big fan of chanbara (samurai films), which is somewhat required to get the most out of Kill!. It isn't entirely straight-faced and toys with genre conventions, but that's difficult to appreciate when you don't care much for the genre. Okamoto based Kill! on the same material as Kurosawa's Sanjuro, a film I've seen but hardly remember anything about.
Read all

A ronin arrives in a barren town, hoping to find a bit of work. The town looks deserted, not too long ago an uprising took place there, so the ronin appears to be dead out of luck. Desperate for food, he gets caught in a local feud that goes way above his head, but his will to survive is strong.

Kill! is just a smidgen over-the-top, which doesn't read as very funny when you're not too versed in rules of the genre. I mostly saw a very familiar setup with the usual elements I dislike about chanbara cinema. Crude characters, uninteresting drama and poor action scenes. Maybe I'll revisit it once I've seen more core genre efforts, but for now this was a big disappointment.