---
Sau Gyun Yin
2020 / 101m - Hong Kong
Drama, Crime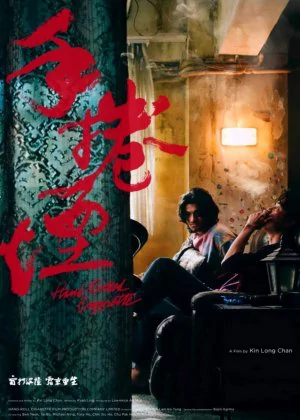 A pretty decent Hong Kong crime drama, that tries to stray away from stringent genre conventions, but finds itself held back by similarly predictable drama elements. The result is a film that shows promise, but can't quite deliver on its potential. For a first film, it's certainly not bad though.
Read all

A tight group of Hong Kong soldiers find themselves in a pickle when they're not granted British citizenship. Their friendship takes another blow when Kwan convinces Winston to play the markets, and he loses all his money, pushing him towards suicide. Years later Kwan is still trying to take amends, working off Winston's debt for some minor crime bosses.

Gordon Lam is a solid lead and the cinematography is rather polished, but the film lacks urgency. The crime scenes are a bit derivative, and the drama elements feel tacked on. Even though the film tries to get away from the beaten path, I never got the idea I was watching something new or refreshing. There are signs of quality here though, so fans of Hong Kong crime should definitely give this a go.