---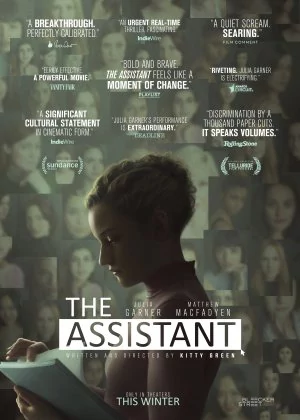 A rather dry and singular look at the entertainment industry. I hadn't really heard of the film before, but after seeing it, it was clear where The Assistant got its reputation from. In the wake of the first #metoo wave, and with the revelations of Harvey Weinstein fresh in people's minds, a film like this was always going to do well. It could've been better though.
Read all

Jane is a young and aspiring producer, who lands her dream job as an assistant of a famous media mogul. Less than two months in, her idea of this world has changed completely. Her boss has no respect for her, her colleagues don't give her a second look and she suspects abuse of power from the top down. Only, there is no one she can turn to.

The dry presentation is okay and works well for the most part, but it isn't quite as polished as it could've been. The performances are good and the pacing didn't bother me either, it's just that the message felt a bit simple and poorly presented. A slight disconnect with the main character left me pondering why she put up with the terrible working conditions. Solid, but somewhat forgettable.
---
2017 / 80m - USA
Documentary