---
2020 / 77m - Japan
Thriller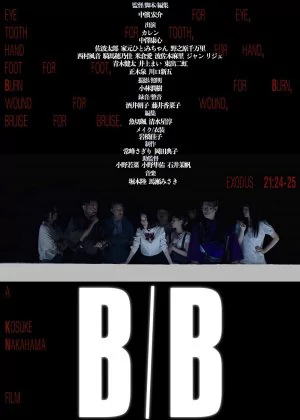 Welcome Kosuke Nakahama. B/B is his first feature film, which he wrote, edited and directed. It's an obvious labor of love, a film from a young director who has a vision and tackled that one chance to get himself noticed head on. It's a film with minor flaws, but they're easily compensated by Nakahama's enthusiasm and vigor.
Read all

Sana is a young girl suffering from dissociative identity disorder. She has 12 different personas locked inside her head, 6 of them can manifest themselves simultaneously. Sana is also the primary lead in a murder case, a real challenge for the detective who has to try and figure out who killed the victim.

The premise may not be the most original, but the presentation is really nice. The editing is snappy, the camera work inventive and the dialogues, while somewhat fluffy, do contain a lot of wit. The film is short and concise, the pacing is perfect and the ending memorable. It lacks that tiny bit of stylistic polish to make it a true standout, but Nakahama's talent should be plain for all to see. I'm already looking forward to his next film.