---
Ke Zai Wo Xin Di De Ming Zi
2020 / 118m - Taiwan
Drama, Romance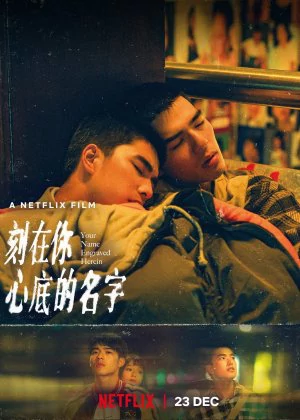 A modern Happy Together. Wong Kar-Wai's coming of age drama has become a landmark film for Asian LGBT+ communities, it's a small miracle that it took this long for a film to challenge its status. Kuang-Hui Liu delivers a pretty brave attempt, though his film doesn't really rise above many of its peer.
Read all

Jia-han and Birdy are two boys who discover they are attracted to each other. The film is set in late 80s Taiwan, and gay relationships weren't socially acceptable back then. Still, the boys can't deny their love for each other and decide to go for it anyway, facing the social stigma head on.

For a film that's about challenging the status quo, it colors neatly inside the lines. Most of the drama is centered around the two boys discovering their sexuality, mixed with the usual coming of age issues. Performances are decent, the cinematography makes a positive impact in the first hour, but the drama is just a little too by the numbers to make a real impact.