---
Xiao Bi De Gu Shi
1983 / 100m - Taiwan
Drama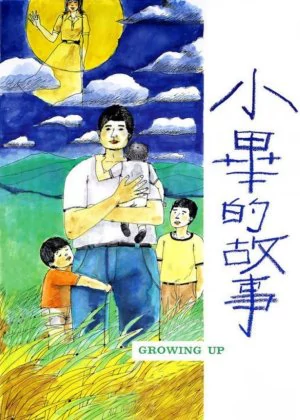 Taiwanese New Wave cinema that lacks a skilled director to elevate it. And so Growing Up becomes a pretty basic and expected film, a family drama about a young boy growing in a Taiwan, a setup that functions as an excuse to reflect on Taiwan and its people. The result is rather mediocre.
Read all

Shiao is a young boy who grows up in a reconstituted family, with a Chinese dad and Taiwanese mom. While his parents mean well and do their best to give him a proper education, generational hurdles, immigration conflicts and the usual issues with puberty all contribute to the way he is shaped as an adult.

The cinematography and score are rather bland, performances are decent but nothing exceptional and the drama is by the numbers. More talented directors like Hou and Tsai would take similar stories and create more distinctive films with them, Growing Up fails to rise above the field. Only recommended if you're really starved for Taiwanese New Wave films.