---
Hai Phuong
2019 / 98m - Vietnam
Action, Thriller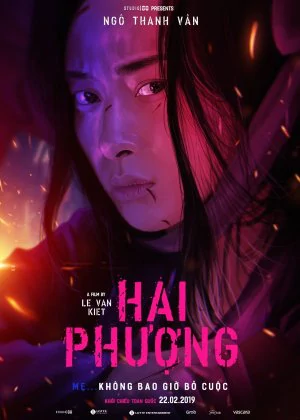 A pretty decent action flick from Vietnam, but the new Ong-Bak this is not. Veronica Ngo does well as an ass-kicking mom and the pacing is perfectly pleasant, it's just that the film fails to raise any bars. The neon-drenched second half doesn't really make much of a difference in that, though it does raise the overall appeal ever so slightly.
Read all

Hai Phuong has to raise her child all by herself. Jobs are scarce, so she collects money for some low-ranking scalpers. One day, her daughter supposedly stole someone's wallet. After an argument, the girl takes off and is promptly kidnapped. Phuong chases behind her daughter, but the kidnappers escape to Saigon. Phuong is determined to track them down and rescue her daughter.

Ngo does well and comes off as a formidable force, without appearing too overpowered. The action choreography is rather basic though and the editing/camera work could've been a bit tighter. This keeps the film from standing out, turning it into a pleasant but somewhat inconspicuous action brawler. Not bad, but nothing too memorable.