---
2020 / 110m - Australia
Sci-fi, Thriller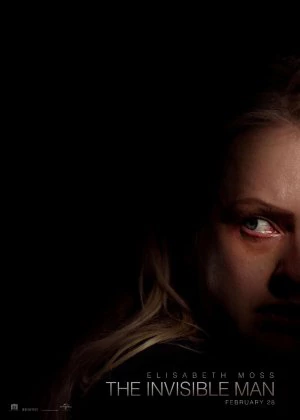 A decent reboot of the Universal classic. There are some moments where it feels a little too much like a 90s TV thriller, but Leigh Whannell's direction is solid and the film is tense when it needs to be. Maybe a bit long and at least one plot twist too much, but there's some good fun to be had with this one.
2018 / 100m - Australia
Action, Sci-fi, Thriller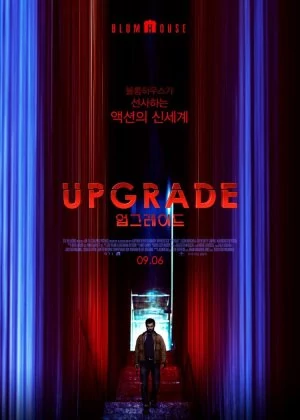 Well-made and competent cyberpunk flick. Sadly it lacks a little extra shine left and right, holding it back from greatness. The soundtrack is by far the best thing about it, the rest is fine but never exellent. I'd say Upgrade is a Ghost in the Shell downgrade, a film more tailored for the masses and a lot easier to digest.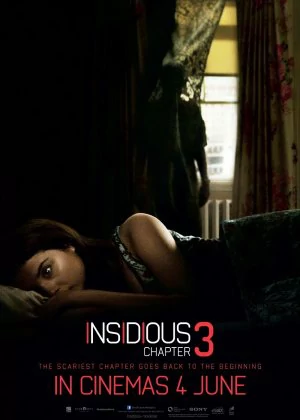 It's was just five years ago that the first Insidious film saw its release. Reading back my original review, I clearly didn't give Wan enough credit for what accomplished with Insidious, as it would go on to reinvigorate an entire subgenre of films. The past five years a series of brooding, dark movies about demonic hauntings (Annabelle, The Conjuring, Oculus, Sinister) has found its way into theaters, pretty much copying Wan's Insidious success formula over and over again.
Read all

With Insidious: Chapter 3, Wan leaves the directing chair behind and hands over the reigns to co-writer and close friend Leigh Whannell. It's always a little tricky when an original director leaves a film series behind, but Whannell proves a worthy successor. His involvement in the first two films clearly made the transfer a lot easier, and with Wan still attached as producer the series was left in capable hands.

That doesn't mean Insidious 3 is everybody's cup of tea. It might be a pretty popular horror series, but its strong reliance on jump scares (a tense build-up harshly disrupted by a sudden image of horror, often accompanied by a loud sound) has alienated a large part of its audience, casual viewers and horror aficionados alike. Much like handheld camera work, slo-mos and voice overs, jump scares are often scoffed at, regardless of the actual quality of execution.

If you don't mind a good jump scare though, the Insidious series is by far your best option. Whannell paid close attention to Wan's direction, even one-upping him a couple of times during the first part of the film. Production values are impressive, the camera work is smart (showing exactly enough to keep the mystery going) and Whannell's timing is impeccable. Just throwing in some random loud noises is easy enough, but if you want to actually fool the audience nowadays you need to do a lot better. I'd even go as far to say the build-up to the film's big finale is one of the better ones I've seen.

Sadly the actual pay-off isn't quite up to par. The reveal of the demon is a little disappointing, especially when you compare it to marvelous ending of the first Insidious film. It's all a bit barren and lifeless, lacking any real impact. Fans of the series can warm themselves on the return of Lin Shaye and the origin story of the ghost hunting team, but that isn't enough to fully redeem the somewhat disappointing finale.

That said, Insidious: Chapter 3 is a worthy successor. It's a little better than the second film, a little worse than the first one. So if you're not fed up with the Insidious series and you don't mind a few well-executed jump scares, you really can't go wrong with this one.