---
2017 / 90m - Canada
Horror, War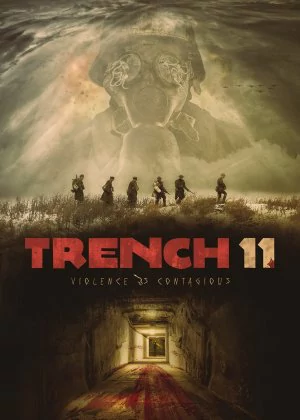 A film with a very tight, limited focus. That probably sounds worse than it is, in the case of low-budget genre flicks it's usually a pretty good sign. But even though the film is set in a single location (underground even), director Scherman never quite managed to take away the feeling I was watching a cast perform on a set.
Read all

A small group of soldiers is sent on a reconnaissance mission. The Germans left behind a suspicious-looking bunker after their retreat, the allied forces want to know what they were doing in there. When they arrive at the spot, they find a door locked from the outside, suggesting that someone tried to make sure that what's inside wouldn't be able to come out ever again.

The premise may be simple, it offers more than enough intrigue for a fun horror flick. The film is let down by somewhat lackluster direction, mediocre performances and unconvincing sets. The gore is pretty decent and there are some memorable moments, I just wish this had been handled by a better director. Decent filler, but I expected more.