---
Ivan Vasilevich Menyaet Professiyu
1973 / 93m - Soviet Union
Adventure, Comedy, Sci-fi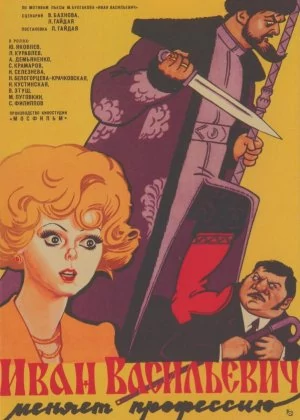 Russian farce about a scientist who brings back a Tsar with his time travel device. There are a few fun and creative gags, but simple slapstick dominates most of the film. A true classic in its home country, but I'm afraid the comedy doesn't really travel well and the film feels quite outdated.
Brilliantovaya Ruka
1969 / 100m - Soviet Union
Crime, Comedy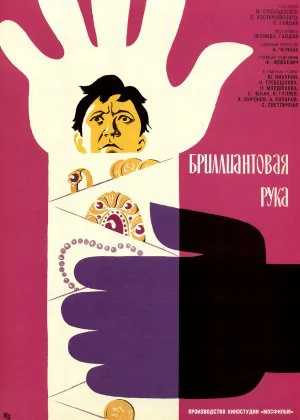 Russian comedy. Some films don't travel well but are insanely popular in their country of origin. Usually these films remain hidden from international scrutiny, but when your country is big enough and/or your citizens are enthusiastic enough, they may spill over into the global conscience after all.
Read all

I'm sure The Diamond Arm is held dear by many Russians, but the wacky mix of crime and slapstick was more than a little tough to stomach. The plot about a man who ends up smuggling diamonds simply because he fell down in the wrong spot isn't really first-rate material either.

Performances are very weak, the comedy didn't make me smile, but at least the cinematography is somewhat remarkable, with a handful of bright, colorful scenes that manage to stand out. I wouldn't really recommend this film unless you're interested in some Russian couleur locale, but it's certainly different.