---
2020 / 88m - Taiwan
Horror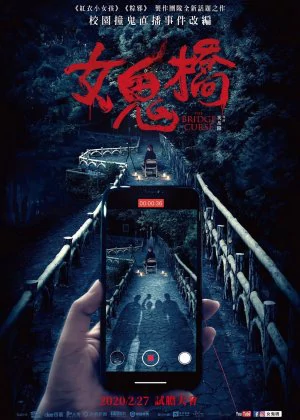 A simple Taiwanese horror film. There's a bit of extra complexity in the plot, with several timelines and repeating events that are woven together, but few people will watch this film hoping to find an intricate mystery. The Bridge Curse is familiar horror fodder, primarily produced to scare and haunt.
Read all

Five students examine a local campus legend, not much later all of them have died under mysterious circumstances. Four years later, a reporter returns to the haunted place, hoping to find out what exactly happened to the kids. The deeper she digs into the story, the more cover-ups she finds.

The performances aren't that great, the urban legend is basic and the scares aren't all that original. The execution of the horror elements is pretty decent though, and the pacing is slick. The Bridge Curse is simple horror fodder done well, which is more than enough when looking for proper horror filler.