---
Po Zakonu
1926 / 80m - Soviet Union
Crime, Drama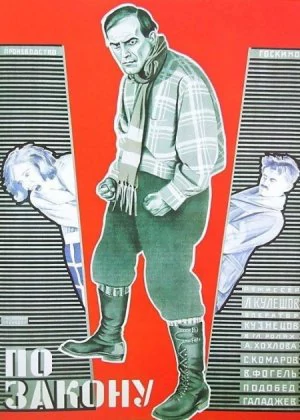 I haven't seen too many Russian classics, apart from the Eisenstein ones. By the Law is silent from the 20s I'd never heard of before, neither of its director for that matter. But discovery is a fun part of cinephilia, so I figured I'd just give it a try, especially as it is a somewhat shorter film.
Read all

The plot revolves around 5 gold diggers who are celebrating their first success. One of them goes mental and kills two of his fellow diggers, the two survivors manage to capture him. There's no easy way to get him to the authorities, and so they wonder if they should take matters into their own hands.

While not quite as elaborate as its German peers, nor as experimental as Eisenstein best work, it's a pretty decent film for its time. The setting is used to good effect and the pacing is solid. Performances aren't quite at the same level and the ethical issue isn't very subtle nor gripping, but the short runtime makes sure it never drags on for too long.