---
2020 / 77m - China
Fantasy, Action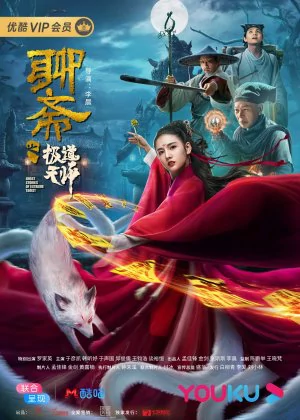 One of the weaker Chinese streamer films I've seen so far. It is not without merit, but it fails at some key points, which is deadly for a simple genre film that aims to deliver on a few core strengths. The action in particular is subpar, held back by very poor editing and lacking execution of the martial arts. It's not all bad though.
Read all

The plot is pretty negligible. A young traveling monk arrives in a village and finds himself in the middle of a dangerous demon den. Luckily there are a group of Taoist monks who are willing to protect him, but when he falls in love with one of the demons things suddenly get a lot more complicated. If you think you've heard this story before, it's probably because half of these films feature more or less the same plot.

The most notable element of the film is the soundtrack. That's a bit of a shocker for a simple streamer flick, but the ambient-based soundtrack makes a real difference here, if only because it is so different from what you're usually getting. It's a shame the rest of the film can't match it. The action is bland (fake slo-mo by slow execution is just the worst), the CG is ugly and the film feels quite cheap overall. It's pretty short and well-paced though, which is probably its biggest saving grace.