---
Di Wang Ye Zhi Xiu Luo Xin Niang
2020 / 79m - China
Fantasy, Romance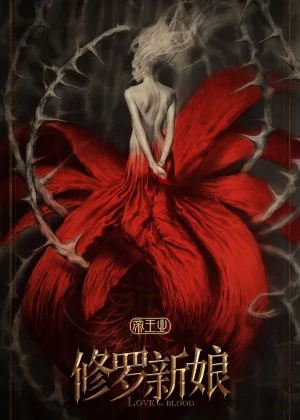 Pretty cool. Love in Blood offers a neat mix of fantasy and romance elements. It's certainly not the most original of films, clearly part of that big boom of Chinese genre films that's flooding the market right now, but Li Chengkun uses his limited means to great effect and delivers a slick little genre film.
Read all

The setup is pretty basic, with a love triangle between a prince, a general and a demure bride. To spice things up, a magical flower is thrown into the mix, turning the bride into a blood-sucking demon. The perfect excuse for some additional martial arts and horror elements to help create that typical Chinese fantasy vibe.

Performances are decent and the pacing is solid. It's obvious that the budget was quite limited, as the film sometimes reverts to "tell don't show", but the lush settings and lavish costumes, the fine use of color and lighting and decent CG make this film well worth the trouble. Sampling these films is really starting to pay off.