---
2021 / 115m - USA
Musical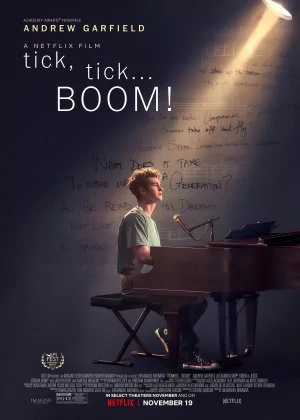 Lin-Manuel Miranda is quickly making a name for himself in the musical business. Writing musical songs is very different from directing a film though, something that became abundantly clear with watching tick, tick ... Boom! The potential for a decent musical is here, but the direction is pedestrian.
Read all

The film tells the story of Jonathan Larson (the man who wrote Rent but died before it opened). It's a classic story of an artist struggling to get recognition with material that is about to revolutionize the industry. Or so this film would want you to believe, I'm not knowledgeable enough about Broadway history, but I am aware that films like these love to overstate the importance of their leads.

Garfield is a pretty big miscast, the rest of the cast isn't notably better. The songs are pretty basic without any dazzling cinematography to complement them and two hours is way too long for the material. I just didn't care for any of it, I think Miranda would be better off focusing on the music and letting others care about directing the film.