---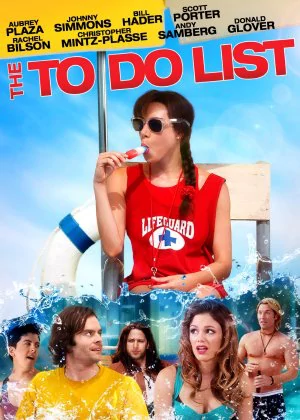 A simple sex comedy that gets saved by a solid cast and some smart genre reversal tricks. Usually I'm not too impressed by US high school teen/sex comedies and the beginning didn't inspire much hope, but once all the characters are introduced and the film finds its footing, things improve a lot.
Read all

Brandy is a typical nerd who spent all her time studying in order to get the best possible grades. When her high school life is over, she has zero experience with boys, which is setting her up for a dire time in college. She turns her quest to get deflowered into a school project and doesn't back down from using her friends to finish her assignments.

Having actors like Plaza and Hader there definitely helps with the comedy, the supporting cast is also pretty cool (with fun cameos of Andy Samberg, Donald Glover and Nolan Gould). The rest is all pretty basic stuff. Light fluff, occassionally funny and nicely paced, but nothing too memorable or out of the ordinary.