---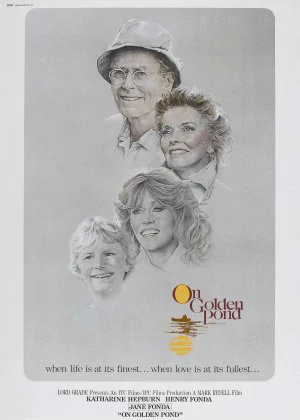 Somewhat shlocky drama about growing old. It's obvious Oscar bait material that did pretty well when it was released, but clearly didn't survive the test of time. I hadn't really heard of the film before, and it's no surprise the film failed to capture the hearts of film fans in the decades following its release.
Read all

Norman and Ethel go on their annual vacation to Golden Pond. Their daughter Chelsea visits them and brings her new boyfriend, who also has a 13-year-old sun. Chelsea wants to spend a quiet vacation herself and asks her parents if they can leave their boy with them. They reluctantly oblige, Norman in particular isn't too happy having a kid around again.

The setting is pretty nice and calming, so are the fishing trip in the second half of the film, but that's about it for the good news. The performances are weak, the dialogues are terrible, the drama is really cheesy. I didn't really care for any of it, it's a good thing the runtime didn't cross the 120-minute mark, or my rating would've gone down even further. American kitsch.