---
2022 / 114m - Norway
Sci-fi, Comedy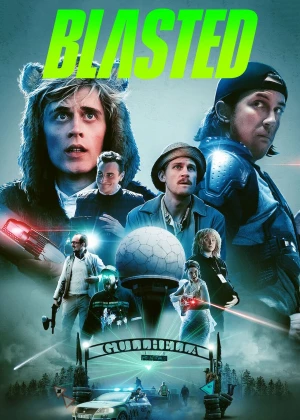 Fun, but not quite as funny as it tries to be. Films like Blasted can be a little crummy and cheesy by design in the name of comedy, but they can never cross over into full-on lazy and/or cheap. It never does, but it gets uncomfortably close sometimes, and that takes away from the amusement.
Read all

Sebastian is a nerdy workaholic who has lost the ability to have fun. He drums up some old friends for his bachelor party. Things don't quite as planned when they end up in the middle of an alien invasion. Sebastian and his old friends will have to band together if they want to come out alive.

The film is quite ambitious, doing a mix of sci-fi, comedy (and some light horror) isn't easy on a budget, certainly not for a Norwegian film. The result is pretty solid though. It's never quite as funny, with too many nerdy running gags I could've done without, but if you're looking for a bit of foreign genre fun, it's a pretty nice find.