---
2004 / 67m - Japan
Experimental -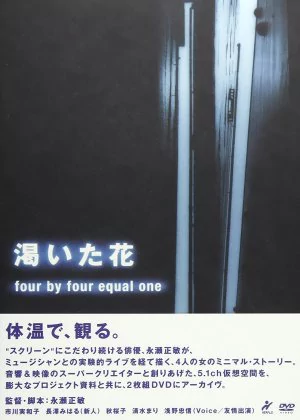 When I just got into Japanese cinema, there were two actors I kept an eye on. Masatoshi Nagase and Tadanobu Asano. How interesting to find out that both actors directed an anthology film in 2004. The films are quite similar too, sporting a selection of abstract short films that are quite disconnected from each other.
Read all

There's no real plot to speak of. Nagase dishes out four short films, each one centered around a woman. The short feel like dreams, loosely connected scenes that conjure up moods rather than follow strict narratives. It's exactly what you would expect someone like Nagase to come up with.

There's definitely potential here too, but the shorts are just a little too rough to be truly captivating. Nagase plays with the visuals and the soundtrack to create an alienating atmosphere, personally I prefer a bit more polish when watching abstract works like these. Still, it's a lot better than most other films I watch, if you like abstract works, be sure to give this one a shot.