---
2021 / 127m - USA
Crime, Comedy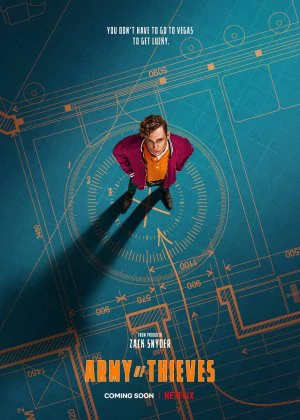 An Army of the Dead spin-off that's a lot more fun than the original. It's a spin-off done right too. The story is set in the Army of the Dead universe, but the genre, style and characters are pretty different, so it's definitely not just more of the same. Not unlike how Cloverfield built its little universe.
Read all

Sebastian has a passion for cracking safes, but nobody pays him much attention. Until he gets a mysterious comment on one of his YouTube videos. He is approached by Gwendoline, a young thief who is planning to raid the Wagner safes. It's a job only Sebastian can handle, but he isn't much of a criminal.

Schweighöfer directs and leads. That always a bit of a gamble, but in this case it works wonderfully well, as the film is an extension of his character. The vibe is light, comical, a tad silly even, but the execution is slick and polished. Good action scenes, some nice heists and a reassuring lack of zombies. Good fun.