---
1971 / 100m - USA
Fantasy, Musical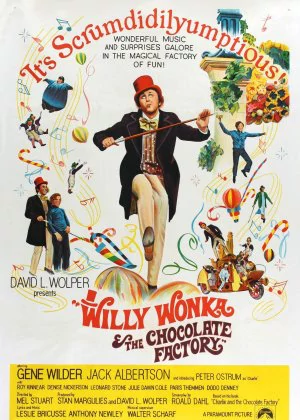 I didn't expect too much from this film, but since Wilder's meme has become so prevalent, there was no way I could avoid this film forever. The start of the film is a little bumpy, but once the kids arrive at the chocolate factory and Wilder himself takes the stage, this was pretty amusing.
Read all

Charlie is poor and doesn't even have any aspirations to dream big. Until Wonka launches a campaign with five golden tickets. Charlie wants to visit to chocolate factory more than anything in the world and even though chances are slim, he and his grandpa never stop believing they can win a ticket.

The first half hour is a little slow and the effects are pretty cheesy, but there's a streak of dark comedy that I liked a lot and Wilder's performance really is spot on, especially when he comments on the unfortunate fate of his visitors. A quirky and joyous little film, its reputation is well deserved.