---
Yeogogoedam Yeoseotbunjjae Yiyagi: Mogyo
2020 / 108m - South Korea
Horror, Mystery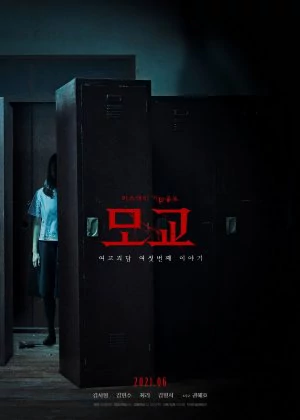 The Humming is the 6th entry in the Whispering Corridors franchise, a long-running South-Korean horror series that started a good 20 years ago. I watched the second film ages ago, but never really bothered with the rest. I'd heard good things about this 6th film, so I figured I'd give it another go.
Read all

Eun-Hee returns to her old school as vice principal. One of the students comes to Eun-Hee and tells her that her teacher made sexual advances. Around the same time, Eun-Hee starts seeing a strange girl roaming the school grounds. She looks exactly like a girl that Eun-Hee went to school with when she was younger.

The first half of the film is pretty decent. It's a typical South-Korean horror flick that sticks to the genre conventions, but the execution is on point. The second half is too plot-heavy though, a 45-minute succession of possible endings that drags down the film. Not bad, but needed some trimming and a stricter genre focus.