---
1970 / 228m - USA
Documentary, Music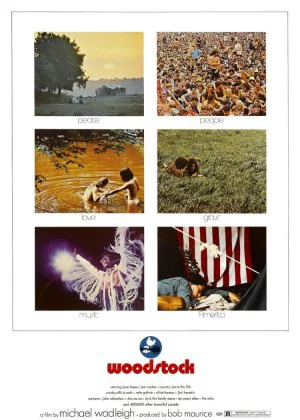 Woodstock. I'd heard about it before, saw it pop up in some other documentaries and watched a couple of films featuring the event, but this was the first time I've seen a dedicated doc about the festival. That's not a coincidence mind, I've always pictured it as my personal hell.
Read all

After sitting through this four hour registration of the festival, I'm pretty certain I was right. The music alone would've driven me right back home, the people present would've sealed the deal. There's just too much wishy-washy hippie stuff for someone like me and there's really no escaping it here.

There are relatively few interviews, most of this documentary is spent watching and listening to the performances. That's nice if 60s rock is your thing, but it's a genre I feel nothing for. I'm sure that people longing back for those days will have a blast with the film, I will never ever come close to it again.