---
Sexykiller, Morirás Por Ella
2008 / 100m - Spain
Comedy, Horror -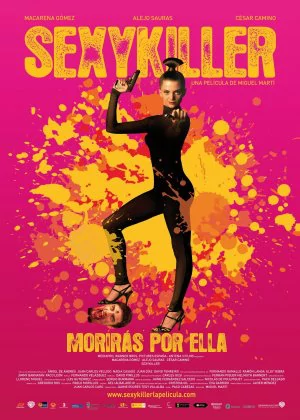 A horror comedy that doesn't take itself too serious. The film reminded me a little of Edgar Wright's early work, filled to the brim with references to other horror films. The execution isn't quite there though, which makes the film feel a bit rushed and unpolished. Still, most horror/comedy fans will find plenty to like here.
Read all

Barbara looks like a sweet, innocent girl, but she is in fact a ruthless killer. Tired of the cliché of the male serial killer, she figures she could become one herself. At first, she targets only the lechers and assholes bugging her, but she quickly gets used to the sweet taste of murder and her excuses for killing people get increasingly flimsier.

Sexy Killer has some solid ideas, and it's quite madcap in places, but it never really committed enough to be truly great. The comedy is rather predictable, the film is not quite as outrageous as it could've been, and the performances are somewhat flat. I still had fun with it, but I feel it could've been a lot better.