---
Yryn Kyn
2014 / 81m - Russia
Mystery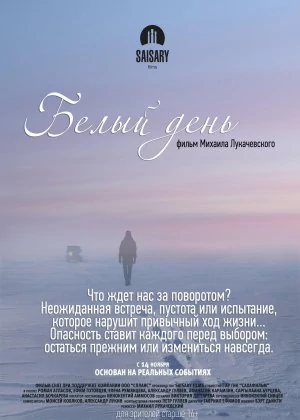 I've seen my share of Russian films, but I don't think I ever came across a Siberian one. A White Day was an interesting feature to get acquainted with their little niche, a rather mysterious film that blends mystery, horror, fantasy and drama, but not in any traditional way. It's a film that will most likely appeal to arthouse fans, but it's appeal is broader than that.
Read all

A group of people are driving through snow-covered plains to a little village up the road. When they pass an old lady looking for a ride, the driver won't stop to let her in. A little further, he hits an animal and his car won't start anymore. The people are stranded in the freezing cold and with night setting in, their chances of survival are slim.

The setting is magnificent of course, though the stylish cinematography also plays an important part. The soundtrack is solid but not too remarkable, the performances are a little overdone, but not so bad it becomes distracting. A White Day is a mysterious and atmospheric little film that kept me intrigued, though never felt fully realized.