---
Bé Omid é Didar
2011 / 105m - Iran
Drama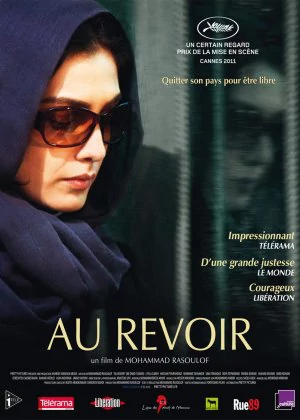 Iranian drama that has quite a history, mostly due to the imprisonment of its directors. My track history with Middle-Eastern dramas isn't exactly great, Goodbye didn't do quite enough to change my mind, but there are some definite positives here. If only the drama itself had worked for me, I probably would've been able to give this a much higher rating.
Read all

Noura is a young woman whose attorney's license has been revoked by the Iranian government. Her husband, a political writer, is also on the run from the law. Noura is fed up with the situation, and she tries to apply for a visa. A pregnancy is her easiest ticket out, but even that doesn't go as planned.

I quite liked the stark cinematography, the color palette in particular was cold but beautiful. The framing too deserves a mention. The glacial pace, repetitive scenes and restrained acting make this a difficult drama to crack though. I didn't really care enough for Noura's trials and tribulations, but it's certainly a lot better than some other prominent Middle-Eastern drama's I've seen so far.