---
2018 / 95m - USA
Documentary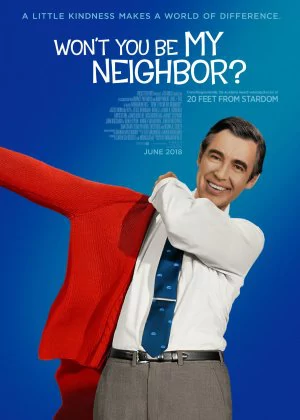 A documentary primarily aimed at a US audience. If you're not familiar with Mr. Rogers and his TV show, this film is going to miss some of its impact. On the other hand, director Neville spends plenty of time detailing Fred Rogers' character, his ambitious and methodology, so it's not like it's impossible to follow.
Read all

This is essentially a documentary about a very nice and warm soul, who went on television to educate and entertain kids. Traditional values like love, acceptance and kindness are front and center, but Rogers also talks about tougher subjects, like death, divorce and topical ones, like the Kennedy assassination.

As for the takeaway though, I'm not entirely convinced Rogers' program really contributed much to society. It's easy and comforting to think a nice man can make a TV program that inspires the nation, but looking at the US today, I don't think his program got them very far. Sadly the documentary doesn't even come close to touching that subject.
---
2015 / 87m - USA
Documentary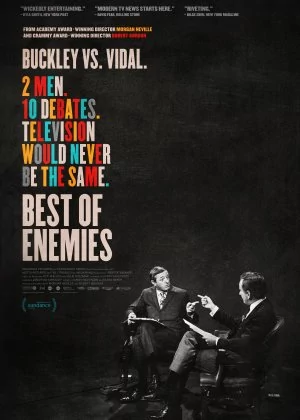 Documentary about the supposedly famed debate series with William F. Buckley Jr and Gore Vidal. While obviously two very smart people, their debating skills are pretty childish and a little embarassing to watch. The doc is all about hypebuilding, while there isn't much to be proud of here.
---
2018 / 98m - USA
Documentary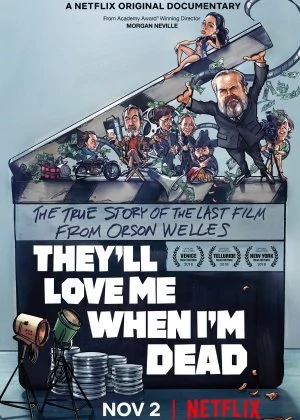 Doc on the making of Orson Welles' The Other Side of the Wind. It paints Welles as a complacent director and brings together a bunch of survivors that are more keen to appear on camera rather than tell their story. Even so, behind all the smoke and bullshit there are some (though few) interesting things to be seen.