---
Bhuvan Shome
1969 / 96m - India
Drama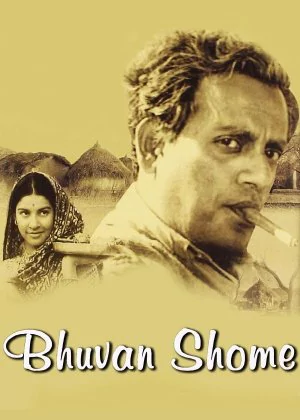 I haven't seen too many classic Indian films, beyond the obvious ones from Satyajit Ray. Mr. Shome seemed like a good film to sample beyond Ray's oeuvre, but it turned out to be a pretty grueling experience. And it's not that my expectation were immense, I just failed to care for any of it.
Read all

Bhuvan Shome is a lonely bureaucrat who is hoping to spend his old age in peace. After his retirement, he plans a short vacation to Gujarat, but this trip will change his life. On this vacation he meets a young woman, who teaches him about the joy of little things and the beauty of peasant life.

Mr. Shome is quite the dialogue-driven film, sadly the themes were rather dull and predictable. The cinematography is dreadful, the soundtrack not pretty at all, the performances pretty weak. There were little to no surprises here and the pacing was just excruciating. It'll be awhile before I'll watch another Indian classic, that's for sure.