The good stuff
Koe no Katachi
2016 / 130m - Japan
Drama, Animation
130 minutes is quite long for an anime feature, but Yamada need every minute of that to tell this story.
Solid pieces
Rizu to Aoi Tori
2018 / 90m - Japan
Animation, Drama, Fantasy, Music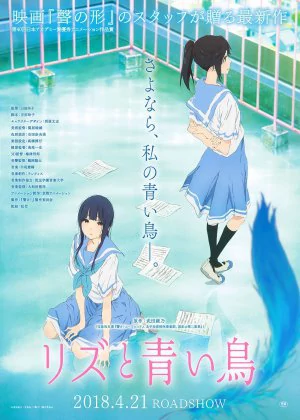 A very sweet and warmly executed drama, with some stunning animation and several stand-out scenes. It just was a little too soft-voiced and piano-drenched for my taste. Yamada has talent to spare though and even a smaller drama like this one has plenty of beauty in it. An easy recommend for animation fans.