---
2022 / 99m - The Netherlands
Horror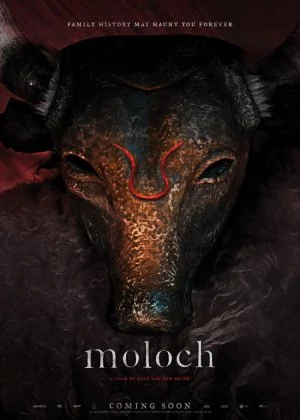 Proper Dutch horror. Moloch isn't a film that aims to be different or unique, instead, it tries its best to be a moody, tense occult horror. And it does that pretty well, it's just that nothing really jumps out. It's perfect horror filler that is sure to please genre fans, others might wonder what the fuzz is about.
Read all

When an ancient corpse is dug up in a bog near Drenthe, a group of scientists comes over to investigate. Betriek lives in a house nearby, where she grew up hearing the many stories related to the bogs. Her family has a pretty dark history, and she begins to suspect something dark is lurking in the shadows.

The setting is perfect for a horror film and the build-up is pretty solid. The background story is eerie too, the effects and designs could've been better though, and the finale is a bit too by the numbers. Still, if you're looking for a fun and accomplished Dutch horror film, look no further.