---
Dâkusaido Burûsu
1994 / 83m - Japan
Action, Crime - Animation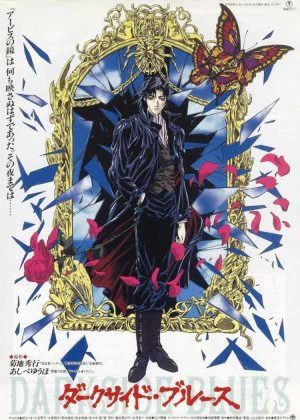 A very nice find. I bumped into this film completely by accident. Though I've used to be a big anime fan and this was released during a period when the anime boom wasn't as big as it was now, I never even heard about Darkside Blues. A real shame, as fans of darker films like Demon City Shinjuku are certain to have a good time with his one.
Read all

The future of Earth isn't looking too good. Persona Century is an organizational that owns 90% of Earth's real estate. Smaller groups of revolutionaries are holed up in rundown cities, hoping to fight back against this superpower. Darkside is a mysterious figure who ends up in what used to be Tokyo, and decides to help out the revolutionaries.

The animation is very decent, the art style pretty lush and detailed. It's not an A-grade anime feature, but it's a lot better than most B-grade productions of that time. The characters are fun, the lore interesting enough, and the short runtime/brisk pacing a blessing. It's not a true classic, but certainly a hidden gem for fans of darker 90s anime.