---
1987 / 93m - UK
Horror, Mystery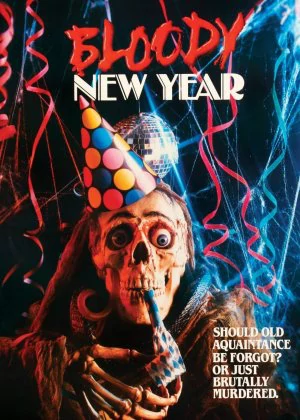 Kitsch, but fun. Bloody New Year is a mystery/horror gone wrong. A typical low-budget production that isn't too bothered by its lack of funding, reaching for the skies regardless. I'm not sure what director Warren hoped to accomplish with this film, but it's so daft that it's hard not to be amused.
Read all

Some kids are left stranded on a remote island after their boat hit a cliff. They find a hotel, but nobody seems to be present. While they get comfortable inside, strange things start happening, and it becomes clear the place is haunted. Escaping the island will prove a lot harder than expected.

The performances are bad and the effects are cheap, but there's a lovely "anything could happen" vibe that makes this worth a watch. The horror and mystery elements are pretty creative, the pacing is high and there's something new and unexpected happening every five minutes or so. Not great, but pretty fun.