---
Mayor Grom: Chumnoy Doktor
2021 / 136m - Russia
Action, Sci-fi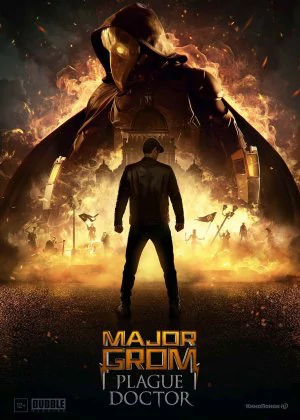 Russia has been manifesting itself as a blockbuster-producing nation these past couple of years, Major Grom is another step in the right direction. Though the superhero genre has been stretched to its limits, it's still somewhat of a landmark to position yourself into the mainstream market.
Read all

Grom is somewhat of a rogue cop. Everywhere he goes, mayhem follows, but he does get cases solved. Until one day he finds himself opposite a figure wearing a cape and plague mask. He is chasing down rich folk who paid their way out of justice, killing them one by one. Grom is of course eager to stop him.

The effects are on point, Trofim's direction is appropriately flashy, the characters are fun, the film doesn't take itself too serious. In other words, Major Grom is everything I expect a good blockbuster to be. The film's maybe a tad too long, other than that, this was very entertaining, that's more than I can say about most Marvel productions.