---
Men Suo
2021 / 105m - China
Thriller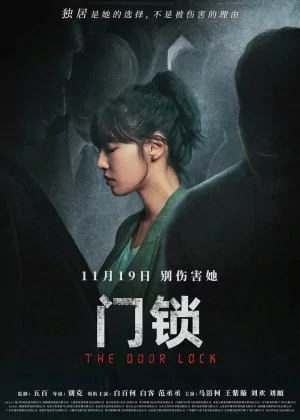 A very nifty thriller. Director Baysenbay takes a socially relevant topic (harassment of women) and uses it as a basis for a creepy thriller with minor horror influences. It's certainly not a novel concept and a shorter runtime would've made this a punchier film, but the execution is sure to please genre fans.
Read all

Fang Hui is a young woman who lives by herself. Her social status attracts several men, but Hui isn't really interested in any of them. A serial killer is lurking in the city, Hui doesn't realize that she has become his next victim. She is hoping to move to a safer location soon though, so his time to make a move is limited.

The soundtrack is very strong, the cinematography well above average and the first half harbors some very creepy scenes. It's also the first time I've seen a film reference Spirited Away directly, which was pretty interesting. It's a shame the second half is a bit too drawn out, and the finale gets a bit silly, other than that this was a pretty great thriller. Guess I've got to check the original (South-Korean) film now.