---
La Noire de...
1966 / 65m - Senegal
Drama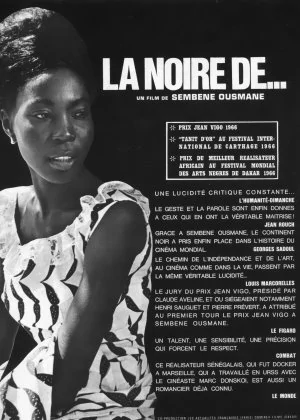 Ousmane Sembene is one of the most prestigious African directors out there, to my shame I have to admit this is only the first film I watched of him. I can't say I was too impressed. Black Girl is a pretty typical drama/arthouse film, the only thing that sets it apart is the African perspective.
Read all

Diouana is a young girl who dreams of leaving Senegal. Her dream comes true when she finds a job as a governess for a French family, but when she arrives in France, they treat her like an ordinary slave. All Diouana is good for is cleaning and cooking, without being given proper respect for her job.

The cinematography is rather plain, the soundtrack even somewhat distracting. Performances are decent, but the drama is predictable and even though Diouana's character offers a fresh perspective, the actual impact is quite limited. At least the film is short, on the other hand that probably limited the impact even more. Not for me.