---
2014 / 87m - Ireland
Crime, Horror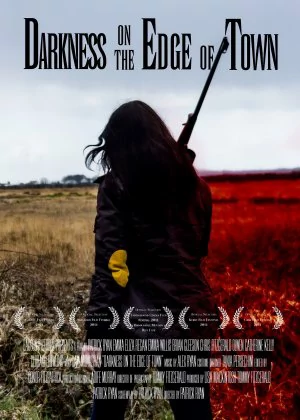 The horror genre has been experiencing a small setback these past couple of years, but that doesn't mean there aren't any interesting films being made. Darkness on the Edge of Town is Patrick Ryan's first feature film and it shows a lot of promise. It's maybe a little too borderline horror for some, so hardcore gorehounds should probably think twice before sitting down for this one, but anyone with a soft spot for dark genre films would do well to at least give this film a chance.
Read all

The first five minutes are pretty indicative of what to expect, although things do get a little less abstract as the film progresses. There's no dialogue during those opening minutes, Ryan relies on seemingly disjointed images and dark, dreary soundscapes to paint a setting and then delves right into the core of the plot: a brutal murder in a public toilet. Ryan doesn't really care about the whodunit aspect of the story since he reveals the killer right away, instead he focuses on the relationship between the killer and the sister's victim.

Even though it wouldn't be wrong to categorize the film as horror, there's a hefty dose of drama running through Darkness on the Edge of Town. The close-knit relationship between the two girls, their hardships in life and their barren prospects fueled by a lack of possibilities in their home town make for ideal subjects to give the film a little extra depth. In that sense, Darkness on the Edge of Town reminded me of Ben Wheatley's take on horror. It's not so much about the supernatural, rather about the darkness within us.

Even though it's a small-scale project, the film packs a pretty decent audiovisual punch. Ryan makes excellent use of the Irish countryside, which is complemented by a grim and muddy color palette. The soundtrack is equally dark, with lots of gritty soundscapes and illbient sounds. And to top it off, the acting too is top notch. Usually this is a little less important for a horror flick, but because of the strong dramatic layer running underneath it's good to see some solid performances from the main characters.

I don't really have anything negative to say about Darkness on the Edge of Town, apart from the fact that it doesn't really excel at anything. It's good across the board, but it simply lacks something that makes it truly memorable. Since this is Ryan's first feature effort though, that's nothing to be ashamed of. If you're looking for a horror film with good performances, characteristic visuals and a little extra depth, you can't really go wrong with this one. Just know that it's not a full-blood horror feature and simply let the darkness wash over you.