---
1992 / 94m - USA
Comedy, Music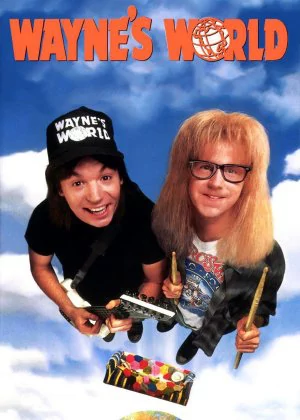 Somehow I'd never seen this film before, then again I was never really into rock/metal, so Wayne's World was never part of my scene. Seeing it now, that probably wouldn't have mattered much, because the level of metal is extremely Hollywood-safe and the film is really nothing more than a goofy comedy.
Read all

Myers and Carvey are two simpletons who host their own little TV-show. They do it just for fun, but when a big shot introduces himself they get suckered into a shady business deal. They guy isn't just after some quick bucks though, he also has an eye on Myers' girlfriend, who fronts her own rock band.

There are a few decent jokes, but the metal parody feels a bit lazy and timid. The drama that surfaces in the second half isn't really necessary either and even though the film has a limited runtime, it does start to drag after a while. It's not terrible, but nothing I'd want to see again or would wholeheartedly recommend.