---
Pi Li Da La Ba
1986 / 88m - Hong Kong
Action, Comedy, Fantasy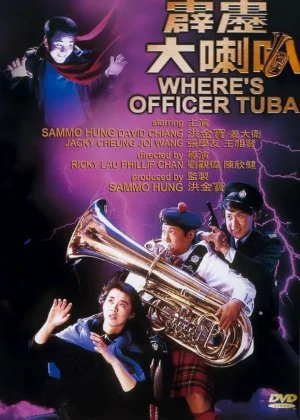 Mediocre Hong Kong genre bender. Ricky Lau and Philip Chan directed this Sammo Hung vehicle that combines comedy, action, fantasy and horror and tries to fit everything into a typical cop buddy format. I'd by lying if I said the film was boring, but the quality is limited and none of the genres stands out.
Read all

Tuba's partner Chow is gunned down when the both of them are trying to apprehend a gang of criminal. Right before he dies Tuba promises Chow to avenge his death. Tuba is assigned a new partner and get romantically entangled, prompting him to forget his promise. Chow then returns from the dead to remind Tuba of the promise he made.

The horror elements are cheap, the acting is pretty hysterical and the comedy is very limited. With a star-studded cast and a seasoned director at the helm, expectations were a lot higher. At least the action scenes are pretty decent, but they're few and far between. This should've been a lot better.